Whatever you think of the Occupy London movement, they certainly know how to leave their mark. I took this picture on Friday June 15. It was a bright morning in the City of London, but several people stopped and stared with me at the fenced-off quagmire that is Finsbury Square. This used to be one of the few decent green spaces in the City. It looks like a tsunami rolled through town.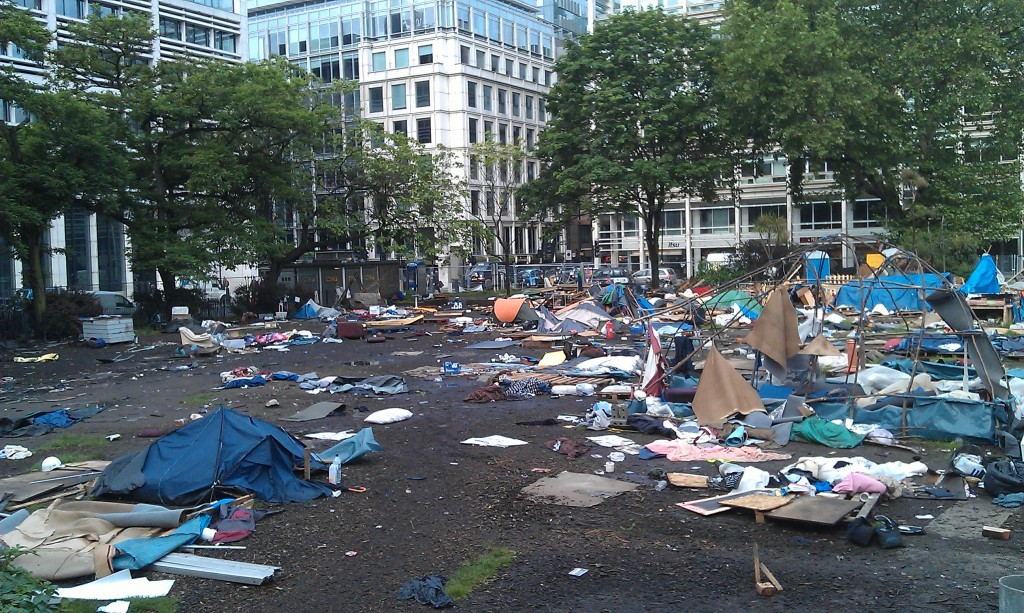 I'm not quite sure how the camp worked – it seemed to have rules and regulations of a sort. There was a sign up that read "This isn't a protest, it's a process". Clearly that 'process' doesn't involve clearing up after yourself. The protesters were evicted, but that hardly seems to be an excuse as they had two week's notice. A rather pathetic legacy.
The camp moved to Hampstead Heath, one of London's truly great open spaces, yet away from the focal point of the City, but thankfully was closed down. The whole movement risks becoming irrelevant, irresponsible and divisive amongst those who might support it – if it hasn't already.