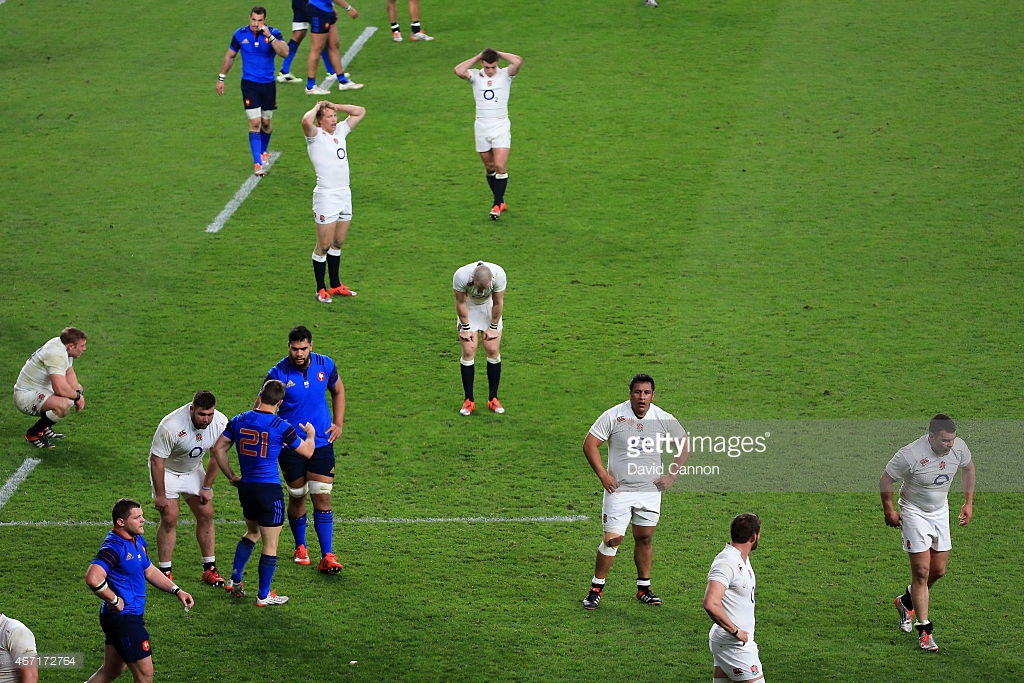 I'm still reeling from the 6 Nations final weekend. I was lucky enough to be at Twickenham, and rugby matches like that are remarkable. But the stats from the weekend are remarkable too.
For starters, the England-France match equalled the highest total number of tries in a 6N match (12) and was the second highest points total with 90. The only match that surpasses it in points (and equals it in tries) is the England-Italy match from 2001, but that was an 81-23 thrashing, mid-tournament.
Part of the reason it the last day was so dramatic was how each team in the previous match had set the bar higher. Wales did their best with eight tries vs Italy; Ireland scored 40 points against Scotland, winning by 30. And so the England-France match was set up perfectly, and it delivered right to the last moment.
And while the numbers can't convey the excitement, they do back up idea that it was the most dramatic finish ever.
In total, 27 tries were scored on the last day of the 2015 6N. That's 44 per cent of the tries scored in the whole competition. Compare that to 2012, when just four tries were scored on the last day.
The only other years that come close are 2005, 2007 and 2014, which also saw 20 or more tries on the last day (also all above 30 per cent of the total tries).
In those years, the outcome of the tournament was also in the balance on the final weekend. Wales won in 2005, securing the Grand Slam, although France had racked up seven tries against Italy to keep their title hopes alive. In 2007, France scored a last-minute try to take the title over Ireland by just 4 points. And in 2014, Ireland's narrow 2-point victory over France (again with last-minute drama) gave them the title on points difference over England.
Recent advocates of changing the scoring system to include bonus points might be right in the long run, but with the last two competitions being decided right at the last, it might be a while before anyone signs up to a new set of rules.